Index Reader's special Autumn Rates at Crowborough Beacon Golf Club
Limited offer during September & October 2016
Crowborough Beacon and the Index magazine have partnered to offer their readers a late season special offer for an afternoon game at Crowbororough Beacon. These unbeatable INDEX-Only rates are available for one month until 21st October and have been arranged to make use of the quieter afternoon times as the golf season starts to draw to a close. These rates are not available through any other avenue or any Online Tee-Time brokers who normally try to offer the best available price.
To take advantage of this very limited offer you should act quickly and complete

the form below with your details and those of your playing partners, and indicate your preferred date and a 2nd choice if possible. Our Pro Shop staff will respond by email to confirm your booking.

Don't miss out on the opportunity if you have never played this fine golf course, currently ranked 68th best golf course in England by GOLF WORLD.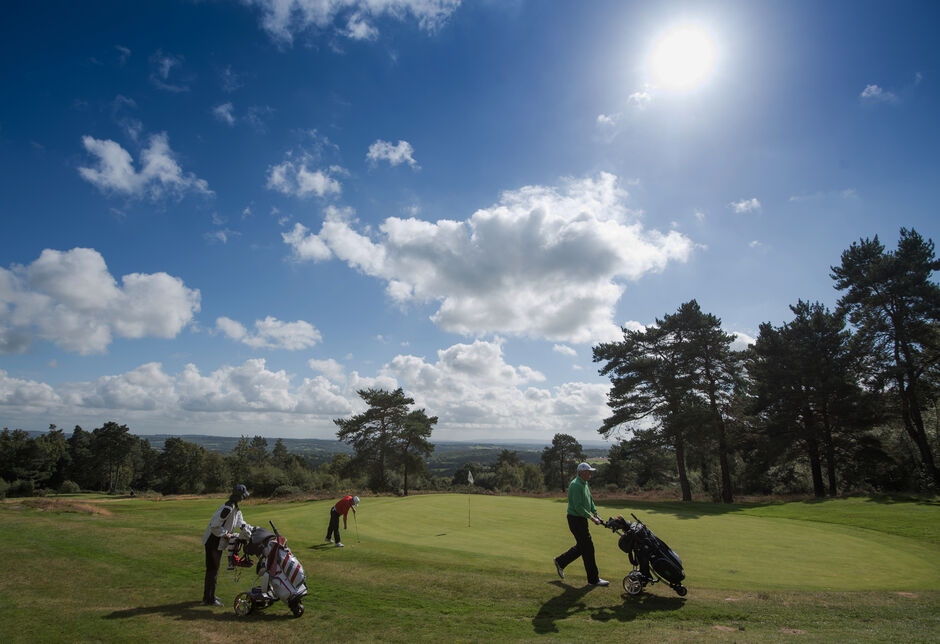 Published Midweek Green Fees are £45 Monday-Thursday
£30 after 2pm
£25 after 5pm
Weekend Green Fees are usually £50 Friday, Saturday and Sunday
£35 after 2pm
£30 after 5pm
The INDEX Reader's MIDWEEK OFFER is a Special Midweek Twilight Rate of £20 any Monday – Thursday afternoon, which is better value than anything else currently on Offer. This is any time after NOON subject to availability, not just a Twilight. This £20 Rate applies all day on a Monday.


The WEEKEND OFFER is a Special Weekend Twilight Rate of £25 any Friday, Saturday or Sunday afternoon, which is also better value than any other published rate. After NOON this is subject to availability.


Additional offer for Buggies, normally £25 can be hired for £15 subject to advance booking and availability.

THESE RATES ONLY APPLY FOR ROUNDS BOOKED ONLINE
IN ADVANCE USING THIS FORM.
Available Dates are from 21st September until 21st October
Please note that the week commencing 10th October there is likely to be some disruptive maintenance to the greens so, whilst the course will be open to Members and Visitors for casual play, it is inevitable that the greens will not be up to their usual standard. But if the sun is shining and you would like some air and exercise, and make allowances for some tine-holes in the greens, there will be a flat fee of £20 available ANY TIME Monday-Friday and just £25 for the weekend afternoons of 15th and 16th October.