The Junior Captain's Welcome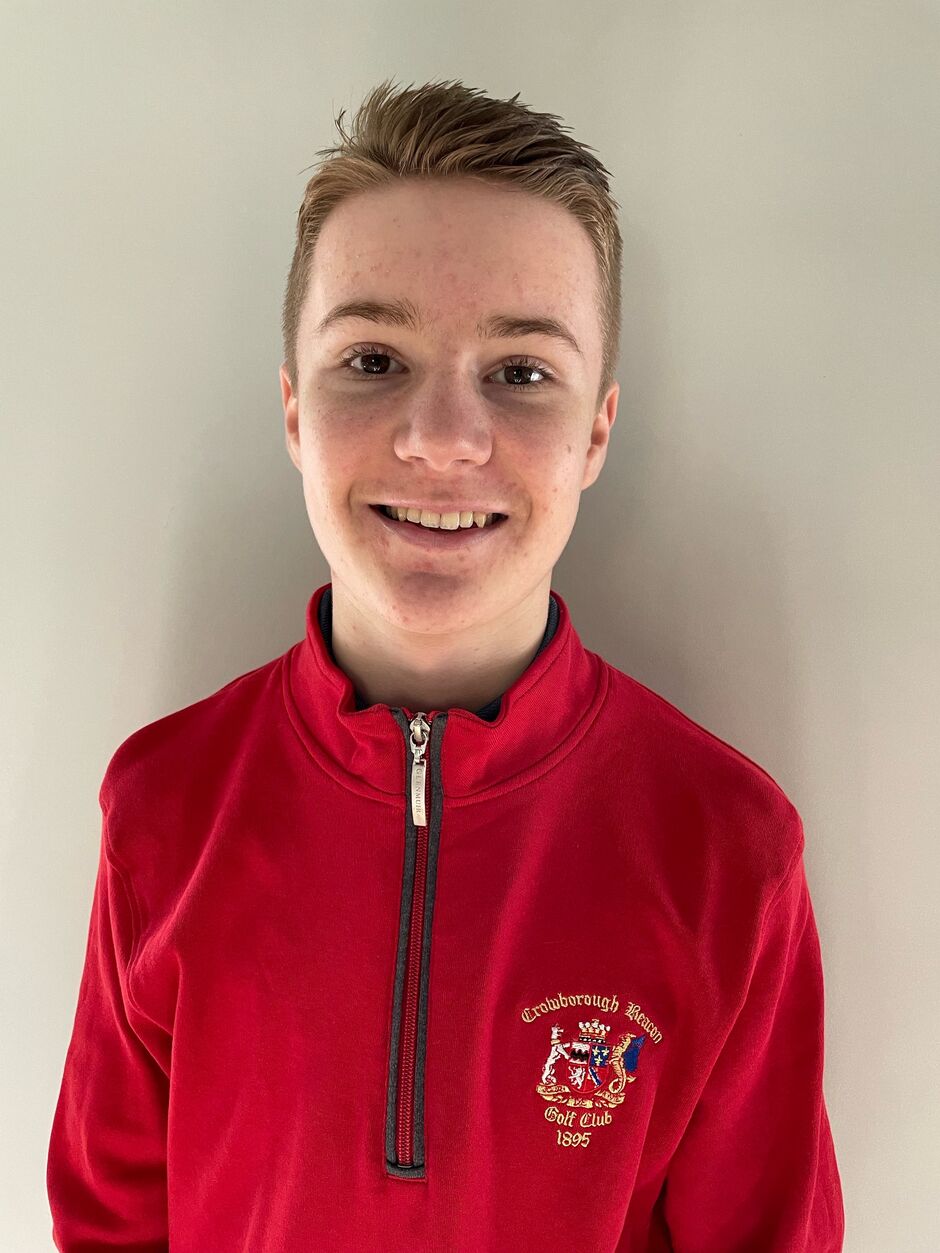 Welcome to the junior section at Crowborough Beacon Golf Club.
My name is Max Manning and I have been a member at Crowborough Beacon since early 2019. I was introduced to golf by Lawrence Patten, who I play rugby with, and joined the junior academy later that year. Whilst I do not come from a golfing family I have been supported by them and the academy allows me to participate with other junior members in a number of competitions.
I was honoured to be asked to be Junior Captain for 2022 alongside Lawrence as Junior Vice Captain.
I have enjoyed my first 2 years at the club and during that time it has been great to see the increase in juniors wanting to learn and progress their game through the junior section. We have all benefited from the coaching of Dennis Newnham, Jo Osborn and Mark Patten, I look forward to helping them to develop the junior section and enable greater participation in even more events and competitions for all ages and abilities.
As juniors we are so lucky to be able to play at this amazing club especially as the course is a real test of golf and very challenging. I would like to extend my thanks to the ground staff team who work tirelessly to keep the course in top condition and allow us to have access to one of the greatest courses in England.
This year, along with the Club Captain Paul Kemp and Ladies Captain Sandra Munt, I hope I can continue welcoming, new and existing members to the junior section of our fantastic club.
Max Manning - Junior Captain 2022