CBGC's VE Day Remembrance
Crowborough Beacon Golf Club marked the 70th Anniversary of VE day at its Annual Men's dinner with a special tribute to three members of the club all of whom served in WW11. Freddie Bowler was based with the RAF in Rhodesia, Stan Loosley joined the Royal Navy at age 17 on coastal services in MTB's and Patrick Dorehill a Rhodesian by birth joined the RAF in 44 Rhodesian Squadron and was co-pilot to John Nettleton VC in the famous Augsberg daylight raid on the MAN factory making submarine engines. Of six Lancasters that took part only Nettleton's returned. Captain Gerald Bonner extolled the part played by all three and asked Patrick Dorehill and the Club's President Earl de la Warr to unveil a picture by the aviation artist Gordon Sage showing the engagement between the Lancasters and the Messerschmidts as a lasting memory to the members of the gallant part played by all in defending the realm. Patrick in a moving speech about the Raid made touching reference to those of his colleagues who paid the ultimate sacrifice.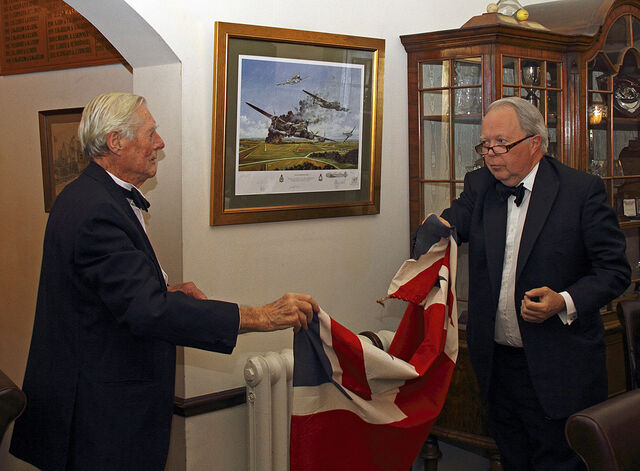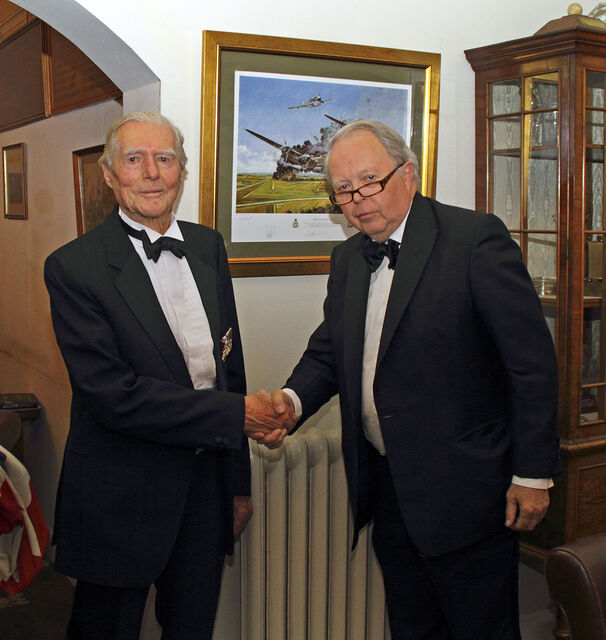 By clicking here you will find the story of the Augsburg Raid as published by the RAF in recognition of the 70th Anniversary in 2012 at RAF Waddington at which Patrick Dorehill was present, along with the grandson of Squadron Leader John Nettleton.