Crowborough Beacon Golf Club Celebrate 125th Anniversary
It was back on the 5th October 1895 that Crowborough's famous golf club was formed and this year it celebrates its 125th Anniversary. It ranks as the 72nd best course in England and can boast world renowned author Sir Arthur Conan Doyle as a former Captain as well as strong influences by two legendary golf course Architects, Harry S.Colt and Dr. Alister Mackenzie.
Clearly much has changed since then but it remains a spectacular course set on the highest point in Sussex and enjoys commanding views to the South Downs and on a clear day the sea! Whilst very proud of its history and traditions it is now a very modern and diverse club which welcomes members from all walks of life who enjoy its friendly atmosphere and the opportunities for social and competitive golf.
Whilst the current Pandemic has curtailed the week of celebrations the Club had planned, it will not go unmarked with the holding of the inaugural Anniversary Trophy and Salver to be held over the weekend 24/25th October where upwards of 150 members will compete to be the first names engraved on the trophies.
Club Captain Gary Reeve-Wing and Lady Captain Lindsay Young have commissioned two new trophies to be competed for every year.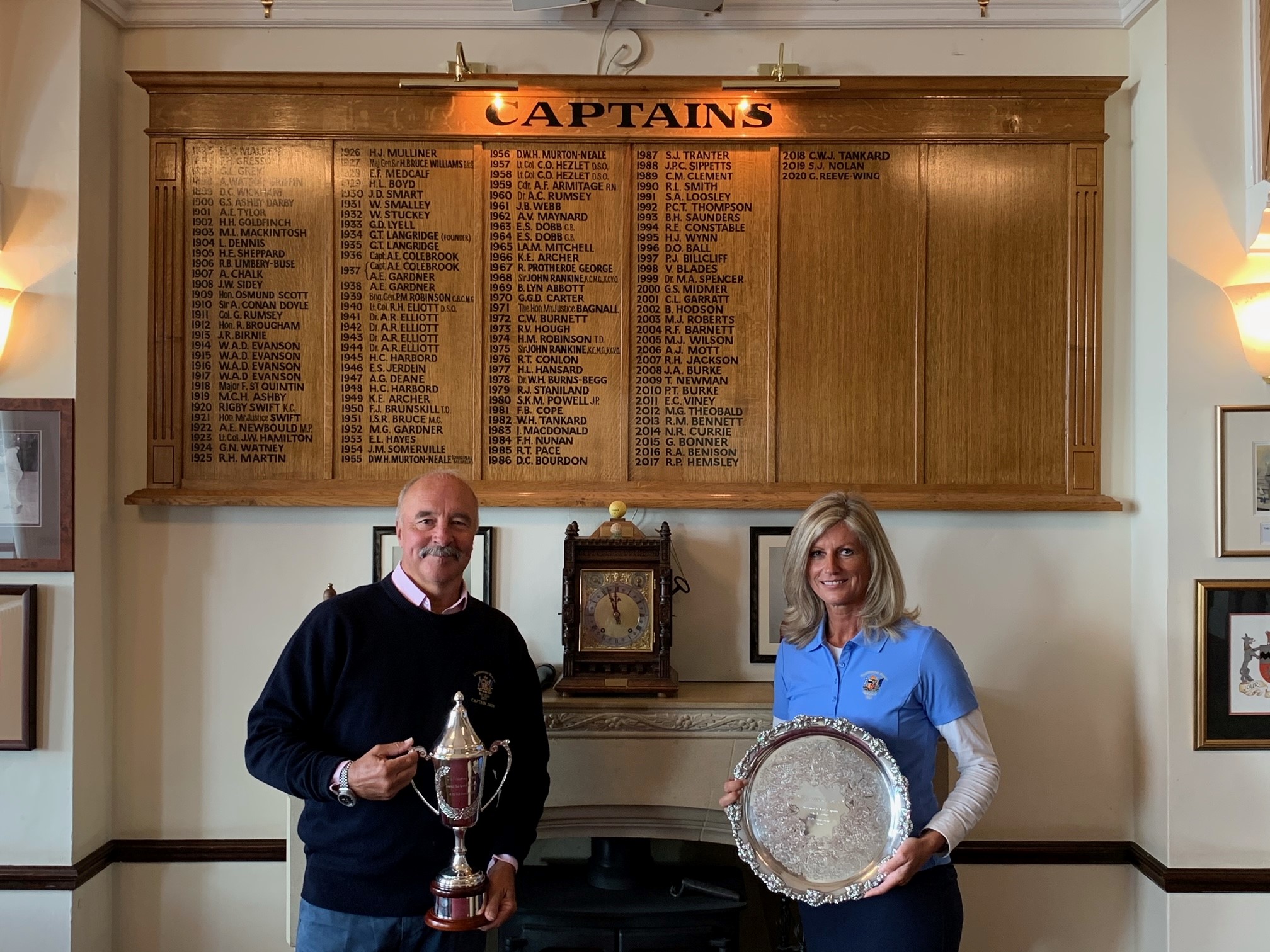 Recently the sport has taken a huge boost as a result of the pandemic by highlighting golf as a safe, healthy and enjoyable way to keep fit, enjoy the countryside and socialise with friends and family. We are always looking for new members, either established golfers, or those new to the game, and if you are looking for a new activity young or old why not get in touch to find out more about us.