Crowborough Beacon Fog Policy
The Club has a strict Fog Policy which all players must respect.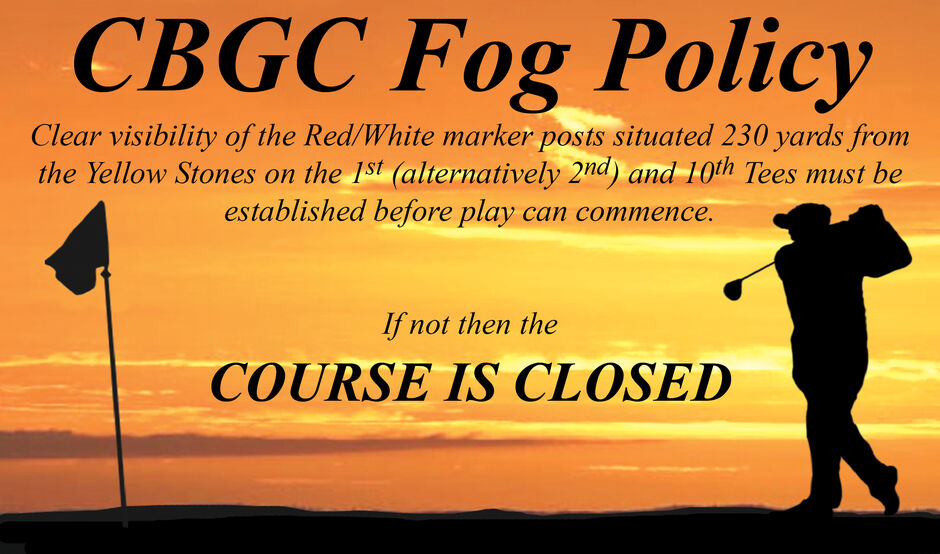 ​
Essentially, the policy is that, on the grounds of Health & Safety, play in poor visibility is not permitted from the 1st tee . On occasions, play may be possible from the 2nd providing visibility is acceptable.
Our Fog Policy fits with that recommended by the National Golf Club's Advisory Service which is as follows;-
"When visibility is limited in fog to the point at least where players cannot see where their driven golf ball is likely to end, they should not be permitted on the course."
Our Insurers take a similar stance, writing:-
"Suspension of play during poor visibility should be made compulsory, and players not given the option to continue."
To read the revised CBGC Fog Policy, please click here.